Good Beer Guide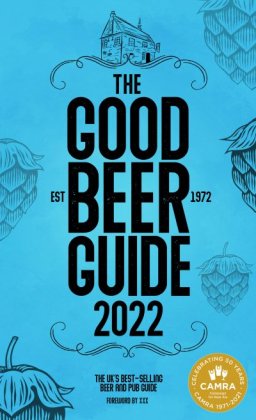 Finding somewhere that serves good beer and gives you a warm welcome can be a struggle.
Whether you're looking for a quiet drink in the evening or a lively lunchtime session with friends, The Good Beer Guide will help you find somewhere that delivers the best beer.
The Good Beer Guide is the UK's best-selling guide to the pubs, bars and clubs where you can enjoy a great pint of traditional British beer. It highlights pubs selected by CAMRA members as places to savour good cask-conditioned beers from small and large breweries, world beers and it even tells you where to find pubs with real cider (look for the apple).
The Good Beer Guide 2022 is available to now for £15.99 (+ £2.50 p&p) at the CAMRA shop here . Remember to log in to get your member discount (£13.99 + £2.50 p&p)
Please note the branch has a small number of guides available to buy for a reduced price of £11.00. Email ku.gro.armac.scnaltsae@selas-gbg to reserve your copy to be collected at the next meeting/social or other arrangements can be made