Real Cider & Perry Guide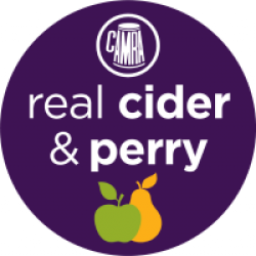 CAMRAs definition of Real Cider and Perry
The world of cider has evolved so much in the 40 years since CAMRA began to campaign for real cider and perry that it is virtually unrecognisable. The Campaign has therefore sought to clarify a definition of 'real cider and perry' that is easy to follow and makes sense across all dispense methods.
CAMRA defines real Cider or Perry as being fermented from the whole juice of fresh pressed apples or pears, without the use of concentrated or chaptalised juices.
The word 'chaptalised' as used in the definition refers to a process, similar in principle to high gravity brewing, where the alcohol level in a cider or perry is increased by the addition of sugar to an unnatural level for storage, before it is diluted with water to the desired alcohol content for sale. The new definition means that commercial producers like, for example, Broadoak, Lilleys, Snailsbank, Thatchers and Westons are no longer considered to produce real cider.
Please note from 2021 onwards, due to National CAMRA's redefinition of real cider, a decision was made that we do not have enough information that the cider regularly being sold in pubs and clubs in our area, matches the new definition to be able to "legitimately" give out awards for Cider Pub of the Year and they have been indefinitely suspended.
Below are pubs/clubs that we believe are serving real cider in East Lancashire. If a pub/club is not shown, or no longer serves real cider, please submit an update via WhatPub.com or email ku.gro.armac.scnaltsae@redic for the details to be confirmed and updated.
Accrington

Barnoldswick

Barrowford

Belthorn

Blackburn

Burnley

Clayton le Moors

Clitheroe

Colne

Darwen

Earby

Great Harwood

Haslingden

Oswaldtwistle

Padiham

Rawtenstall